for Small and Medium-sized Businesses
Free online estimating tool
You need to see it to believe it!
Stand out from your competitors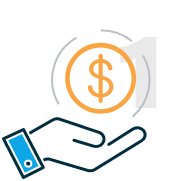 Get the best prices
Get more and pay less with Shipmoi.ca! Enjoy the best shipping rates available by getting access to our volume-based discounts. We also guarantee your deliveries at no additional cost. That's why businesses across Québec rely on Shipmoi.ca.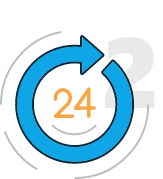 Next day or same day delivery*.
Stand out from competitors! Enhance customer experience by offering same-day shipping* (available in certain areas) and bolster your competitive advantage while building customer loyalty.

*Available in some regions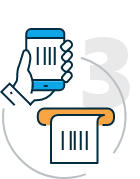 Fast and user-friendly shipping system
Our comprehensive shipping software allows you to make online estimates and print shipping labels. You can also notify customers that their order has been shipped and manage returns. The software has time-saving features that let you manage your invoices online and integrate our tool to your online store.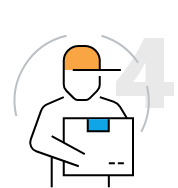 Track your parcels in real time
Enter the order number to track your parcel in real time, and forward the information to your customer. Use our application to manage your shipments as you see fit. Choose for your shipment to be picked up at your preferred location at no charge or drop it at a nearby collection point.
Specialized E-Commerce Delivery.
Differentiate yourself with delivery in less than 24 hours
Are you expecting an increase of your online sales or is your online store already an integral part of your business? In either case, one thing remains: you must ship the products your customers have ordered from your site. Our easy-to-use shipping software is compatible with the major e-commerce platforms, including Shopify and Woo Commerce.
With its rates and quick and guaranteed delivery times, Shipmoi.ca helps you stand out. Improving customer retention by turning opportunities into concrete results: That's Shipmoi.ca's speciality!
Try our low prices
today !
Free sign-up and user-friendly estimating tool